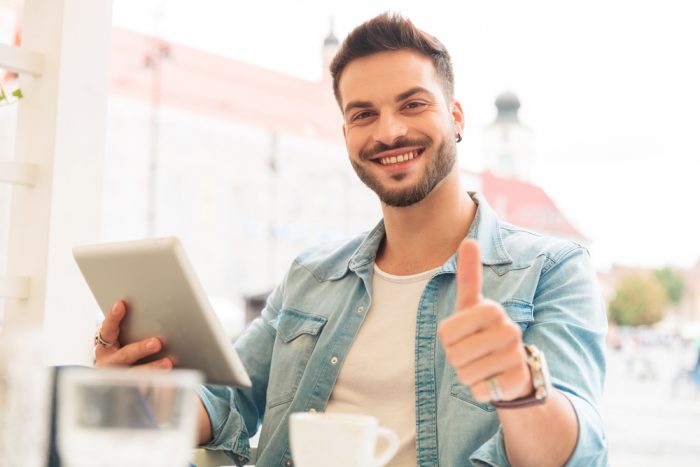 The Best Way to Start an Independent Business
There are many opportunities to start an independent business, and niches in which to focus.
Many people are doing are opening an eCommerce business. Last year more than a 1M people opened an Amazon Seller account, while countless more opened an eCommerce store on Shopify, WooCommerce, Magento, Wix Stores, Square Stores, and others.
5.6M people in the US are doing Direct Sales with companies like Amway, Mary Key, and Herbal Life, an industry generating $190Bn a year.
Building a business providing digital marketing services to small businesses is also trending. While the amount of people who are selling marketing services such as Facebook Advertising, SEO or Website Design to businesses is not available, the small business digital marketing industry is doing approximately $66Bn a year and is predominately dominated by small independent marketing service providers.
They all represent great opportunities, but are they right for you?
How much money can you make?
How much time do you need to invest?
"These are great questions, that we have answers for," says Itamar Shafir, CEO of Umbrella. "Over the past 8 years we've helped 19,000 members build an independent business or expand an existing one, so we definitely know how much newbies can earn and what one should take into consideration when building or expanding a business."
With the help of Umbrella, we have broken down each of these industries to help you make more informed decisions.
#3 eCommerce
Affinity: a great thing about eCommerce is that you can choose to build a store in a niche you're passionate about. Are you big cyclists? Great, why not open a Cycling Goods store? Doing what you love is always a good recipe for success, although, as you'll read below, passion by itself is not enough.
Time to money: It typically takes 3 to 4 months to reach $1,000 per month in net sales (meaning after the cost of goods), and about a year to reach $5,000 – $10,000 per month if one executes properly. Working hard and "working smart" on marketing and branding is a must in order to reach the numbers mentioned.
Location: This is a 100% remote business, allowing one to work from anywhere, at any time (big plus).
Margins: Usually 5% – 15%, with the potential of 20% depending on what and where you're selling.
Skills needed: If you want to do everything yourself, you'll need to acquire a lot of skills, including some tech skills to set up a store, working with logistics and marketing apps, and especially becoming a good online marketer. That said, you can learn these skill sets with some dedication and time as well as taking advantage of programs that offer to do part of the work for you.
#2 Direct Sales
A quick disclaimer, Direct Sales is also referred to as MLM. While there are cases of the MLM model being abused and becoming a pyramid scheme, at its core, and when working with quality companies such as Tupperware or Estée Lauder it can be a great opportunity to make money while providing your friends and family with discounted quality products.
Affinity: Much like in eCommerce, there is a direct sales company for most niches, from health and wellness to cosmetics, traveling, electronics, sports, and many more. You can probably find a company that sells something you're passionate about (plus!)
Time to money: Really depends initially on your friends and family network and how fast you can get more sellers under you. Assuming your average product is $30 and you're making 25% margins ($7.5 a sale), you'll need to sell 133 items to make a $1000 in net revenue.
Location: While technically you can ship your products nationwide, direct sales are usually local, leaning on your friends and family network for clients and resellers.
Margins: around 15%-25% depending on what you're selling.
Skills needed: Most of us have a limited number of friends and family members. Once that potential client base has been tapped, you'll need to prospect for new buyers. The way this is done in Direct Sales is by building a reseller network under you, each reseller has their own family and friends to sell to, and you'll get a cut of every sale. So you'll need very good interpersonal skills and the ability to close and manage many resellers.
#1 Digital Marketing Business
A digital marketing business means that you are selling digital marketing solutions to businesses (which is different from selling to consumers like in eCommerce and /or MLM). A B2B business presents opportunities that a B2C business generally does not.
Affinity: This industry is about helping small business owners be more successful. Helping other businesses succeed is something most entrepreneurs can sympathize with.
Time to money: Margins in this industry are high with the right partners, usually 30% – 50%. Even small businesses spend $1,000 per month in marketing. This means that if you can attain 10 clients, you have a $120,00 per year business with about $50K a year in pure profit. Assume that it takes 16 – 24 hours of dedicated work to close one client, even if you are working 1 hour a day, you can potentially close one client per month, generating about $6,000 per month in revenue and netting $3,000/mo in profit within 6 months. This can been done in 3 months if one spends more time on prospecting and selling.
Location: This is a 100% remote business. You can run your agency from home, as many do.
Margins: around 30% – 50% depending on which vendors you work with.
Skills needed: In this industry, your job is focused on selling and growing your business. Other companies (fulfillers) are responsible to provide the service you sell. This means that you need to know how to sell Facebook Advertising as a service to a client, but you don't need to know how to deliver the Facebook advertising campaign.
Umbrella powers thousands of digital marketers, both newbies who are trying to build a digital marketing agency as well as established agencies that are looking to expand their business.
There is common ground between both newcomers and established agencies, in that they both need the following:
Products with a unique selling proposition that provides
Quality solution by quality fulfillers (which ensures a long, productive, and lucrative relationship)
Having fulfillment done for you, allowing you to focus on making money and growing the business
Having healthy margins (at least 30% so you won't just churn water)
Getting ongoing help with prospecting & sales
If you can get these key elements nailed down, you can dramatically increase the likelihood of your success.
Final Breakdown
We think Digital Marketing is the "easiest" business to make sizable dependable income, as you only need a handful of clients to build a business that can sustain a family, with no prerequisite of fancy tech skills, with an industry geared to do the fulfillment on your behalf.
That said, Umbrella has many members that are very successful with eCommerce and will never work targeting businesses (B2B), simply because they just love B2C.
When it comes to Direct Sales, it's a low hanging fruit industry in which anyone can succeed, but it requires a lot of personal connections and time invested to develop these connections.
Would you like to see how to
get results like these?
Learn how today. Go to www.StartYourDigitalBiz.com and register for FREE!